Marc Seales At Tulas September 27, 2019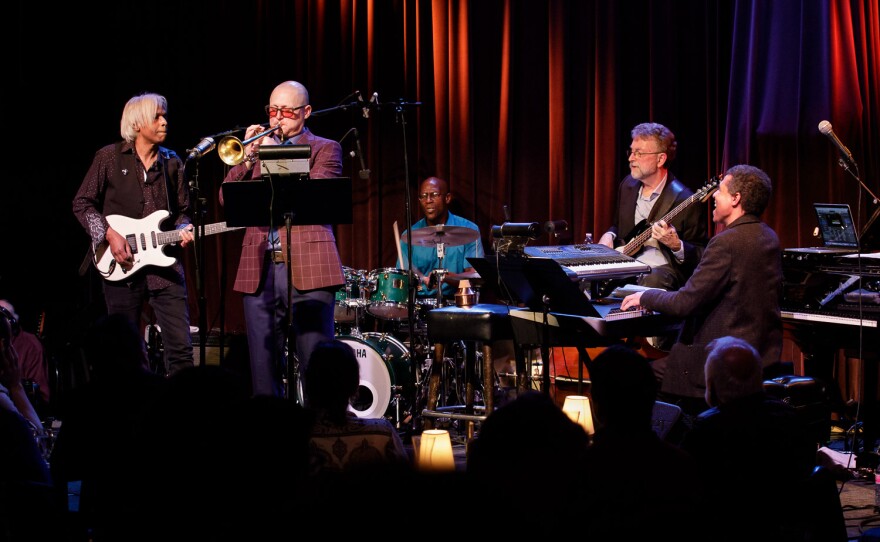 Caught Marc Seales at Tula's closing weekend, loss of an institution with the demise of Tula's. Seales was great as usual, flipping between electric piano and the grand piano on stage. With Thomas Mariott on Trumpet, Seales' brother Jesse shredding on guitar, Jeff Johnson bass and didn't catch the drummer. Started with some originals and then did the Weather Report jam Birdland. Then did a Jeff Johnson composition Machu Pichu, very ethereal. Ended with Pusherman by Curtis Mayfield, funky.
Second set had another Seales tune and then Hendrix If Six Was A Nine that rocked. Did a really cool blues called Muddy Chicago Blues. Seales closed with a solo performance and also did an encore, hitting these beautiful American sounding chords that rung so true.