Miles Okazaki At The Royal Room April 13, 2019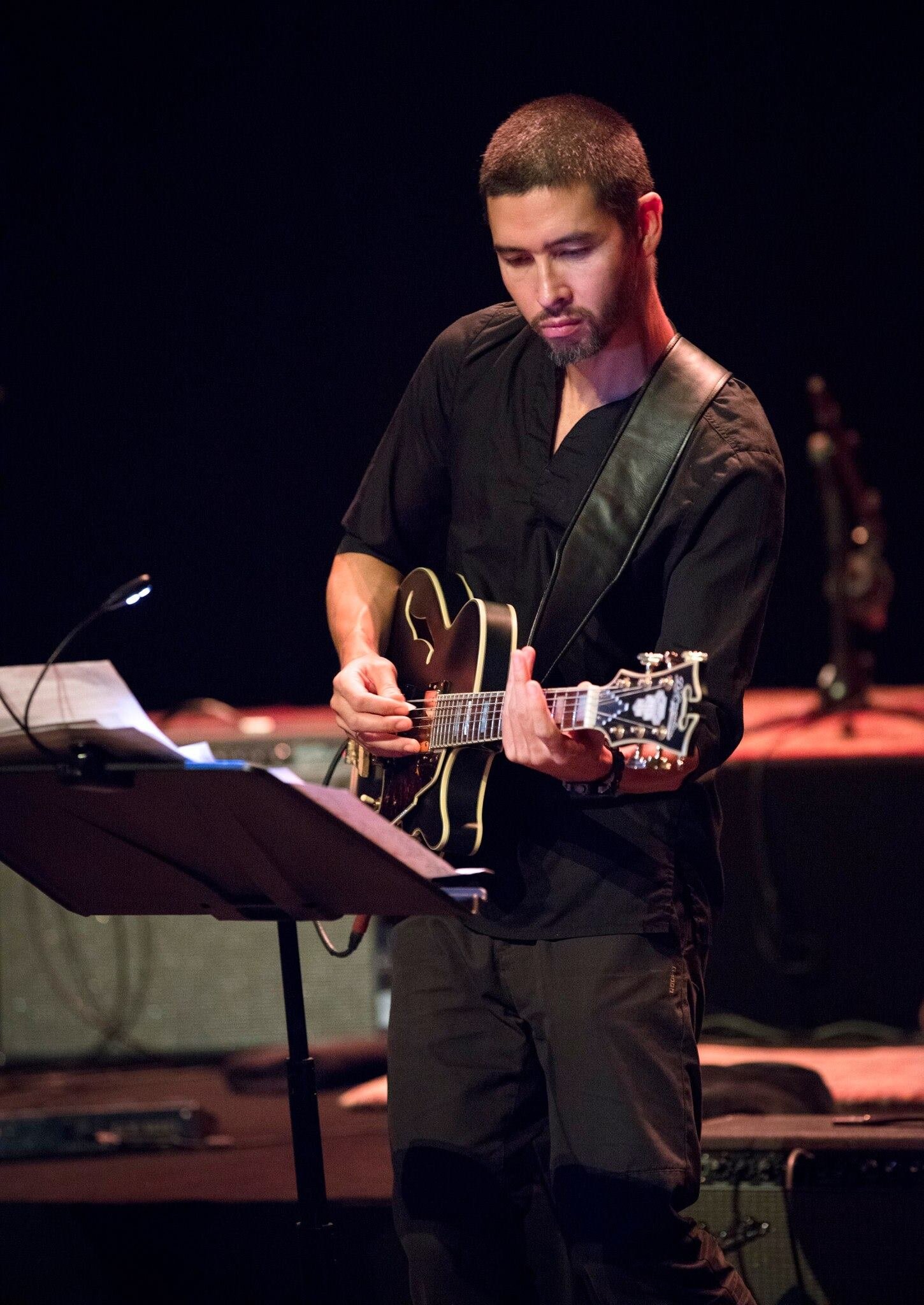 Stoked to have Miles Okazaki play in Seattle. Amazing composer and monster shredder with psycho technique. Moments were Frippian, Crimsonian, but even farther out. Crazy time signatures, crazy lines that went and went and didn't let up. Pedal kicked every now and then taking things from the timbre of jazz guitar to the overdrive of metal.
Played some Thelonious Monk tunes admidst the originals, Round Midnight and a couple others. Also a standard ballad, Someone To Watch Over Me?
The other musicians were on it: Matt Mitchell – piano, Anthony Tidd – bass, Sean Rickman – drums. The four of them made a sonically dense music that pushed the boundaries of form and expectation.
His book, Fundamentals of Guitar, is the shit. Seeing him live validated the practice of the theory explicated in the book with all its explorations of patterns and outside the box thinking of how to conceive of music in the first place.