Catalado - Dumber And Older Review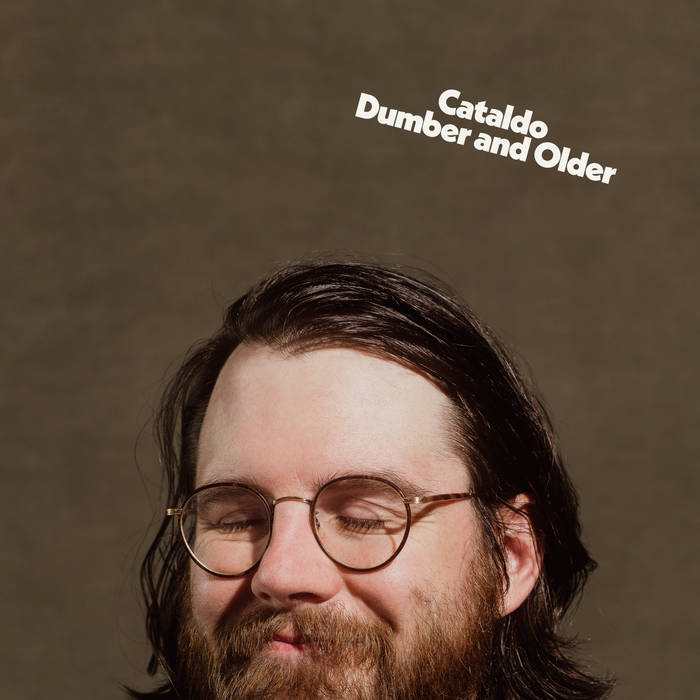 Reviewed Cataldo live way back in the day when he opened for Rebecca Gates (of the Spinanes), twelve years ago! Followed him ever since and enjoyed the records, especially Prison Boxing.
He's got a new record out, Dumber and Older. Super catchy in a good way. Production quality of the record has lots of texture, pop sugar. His best sound yet as far as sonic depth. Amazing that it was all self produced. Testament to how far home recording has come, in the right hands. Love the mix of live drums and drum programming on some of the tracks. And great female harmony sprinkled throughout.
Lyrically, Cataldo always interesting, a bit oblique. Random pop culture analogies in the first track, "If You're A Lifer" ("If I'm Led Zeppelin III you're Holy Diver" with the final tag "Why hide from history when you're a lifer." Here's what Urban Dictionary has to say about the definition of lifer, btw:
A person who doesn't have goals or at least doesn't make it a priority to fulfill their goals. . .
What does your friend's wife do for work? She doesn't work or go to school, she just walks around with a selfie stick and takes pictures of her child and complains about animals in captivity on Facebook. She gets a shit ton of likes for some reason. I don't know how she can live just being a lifer.
My manager at Starbucks takes his job too seriously, he got his G.E.D and thinks it's the most important job on the earth and I'm his minion. It sucks working with a lifer.
Ultimately, think that song is about a bro-mance. Or a marriage? Great tune regardless. See the video embedded below, which is rad, especially if you know the Seattle landscape.
Second track, "A Good Moment At The Wrong Time" is about gettin it on with the bartender after close, also a great tune, super catchy.
Record holds together with aplomb, consistent vibe, quality lyrics, the right amount of sap.
And he's got a gig coming up in Seattle! November 18th at Abbey Arts in Fremont.