Kendrick Lamar - Mr. Morale and the Big Steppers Review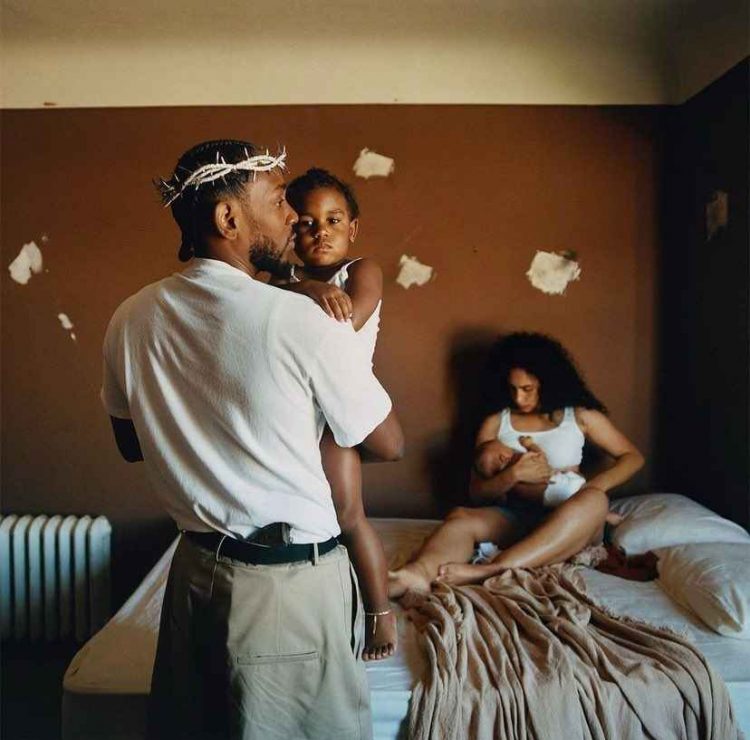 After a 5 year wait, this album is not what I expected at all. Kendrick puts the theme of it best in his very first lyric here; "I've been going through something." The album is essentially a 73 minute therapy session, where he truly puts it all on the table in an even more transparent way than "DAMN." We see Kendrick get more personal than ever here, discussing a broad range of topics including fatherhood, childhood trauma, grief, toxic relationships and abuse. This is easily his most polarizing work to date and it's not hard to see why. He makes no attempt to have a radio hit here or even make anything that could be considered commercialized. It feels like he made it for himself more than anyone else and didn't try to please people, which is an approach I wholeheartedly appreciate. Like all great music, it takes several listens to fully understand his vision here; however, unlike other albums where I at least enjoyed a good portion of it, I didn't particularly like the majority of the album on first listen. It isn't especially experimental but it doesn't sound like anything else out right now either and has a one of a kind factor that only Kendrick could create. It isn't easy for a casual listener to get into at all, and is clearly made for fans of true lyricism. The tracklist feels intentionally chaotic and disorganized, almost as if he's venting and getting everything off his chest at once. The topic of therapy is mentioned several times in brief skits over the course of the tracklist as well, and feels like a very intentional theme throughout. Where the album shines the most is the highly conceptual tracks. Every time Kendrick zones in on one topic for the whole song, it almost always ends up being a standout.
He threw everyone including myself a bit off by releasing "The Heart Part 5" as a single a few days prior, which is very different conceptually and sonically from this album. The soul sample instrumental and lyrical focus on other celebrities, on top of a leaked track titled "Prayer" that I discovered recently which shared these characteristics made me believe that these would be the themes of the album. As much as I would've enjoyed that, I respect and admire what Kendrick chose to do here. Almost every track here is lyrically brilliant, even the ones I don't particularly enjoy, and each one has a fleshed out theme that is unique to itself. This feels like the truest representation of Kendrick as a person and not just a rapper. He has several lyrics where he shows that he doesn't want to be seen as some sort of higher being and wants the listener to know he's just as human as anyone else. I agree with him here fully; despite the fact that I believe he's a lyrical prodigy and arguably the best rapper of this generation, I think that people need to stop treating him as some sort of god-like figure. The album may hit home a bit too hard for certain people on tracks that deal with trauma; however, I think he needed to release all of this repressed anger and frustration in some way and I'm in full support of it being through his music. He discusses taboo topics on many occasions here, and things get a bit weird more than once. It isn't an album for the mainstream and I find the split opinions on it to be completely expected and fair.
The album starts very strong, with "United In Grief" being a solid intro despite being more understated and less attention-grabbing than a track like "Wesley's Theory." He discusses letting go of materialism and using it to cope with grief here, which makes for some interesting verses. I enjoyed "N95" but didn't find it to be anything special, and found "Worldwide Steppers" and "Die Hard" to be very underwhelming despite the former being interesting from a lyrical perspective, discussing his thoughts and regret after having sex with a white woman. Every track from "Father Time" to "Count Me Out" is great in its own right, with "We Cry Together" being one of the most intense songs I've ever heard, detailing an argument leading to sex between a toxic couple. "Purple Hearts" is another standout track for me, with Kendrick exploring love and Ghostface Killah making a surprise appearance and giving a great verse. The boring instrumental and awkward flow on "Crown" make it the worst track on the album for me, and the annoying, repetitive hook on "Silent Hill" that sounds more like something from a Baby Keem song makes for another skip. Kendrick closes the album beautifully with no misses after this. The last two tracks have an intangible emotional quality that make you feel as if Kendrick is directly talking to the listener, especially "Mother I Sober," my favorite track on the album and one of the most lyrically genius tracks Kendrick has made. Everything from the somber piano chords and cathartic lyrics to his delivery that sounds as if he just got done crying is perfect here. I think this will go down as one of his greatest and most important songs. The outro clip featuring his wife and daughter discussing Kendrick breaking a generational curse of familial abuse brought a tear to my eye. The lyrical content of this song feels like something he's held in for a long time, especially the first verse detailing his mother being abused. I can't think of any other rapper who would tackle a topic as uncommon in hip-hop as he did on "Auntie Diaries." While I don't see myself coming back to this song very often, I have to give him credit for giving a perspective as interesting as he did on internalized homophobia and trans people in the black community. Using a homophobic slur in the song a total of 10 times was a bit much, but the intention was right and Kendrick's analysis of how the phobia within him was created and consciously dissolved made up for it. "Mirror" is a great outro, with the "I chose me, I'm sorry" refrain giving some closure for Kendrick's figurative therapy session.
I see this album aging very well, the production and dense lyrical content already sound much better on my third listen than my first. As with every Kendrick album, his new style takes time to adjust to and has plenty to analyze. He goes into some strange territory at times here, making for a fair bit of songs I don't see myself coming back to often or listening to casually. It gets intentionally uncomfortable at times, which I don't believe is a bad thing when executed with the level of skill Kendrick has, and there are just enough enjoyable tracks to balance it out and make for a rollercoaster ride of a listen. It isn't perfect and is nowhere near Kendrick's best work; however, it's still a solid album with plenty of substance.
Favorite tracks: Mother I Sober, Purple Hearts, United In Grief, Count Me Out, Mirror
Least favorite tracks: Crown, Silent Hill