Greg Howe With Sammy Boller At The Triple Door July 26 2023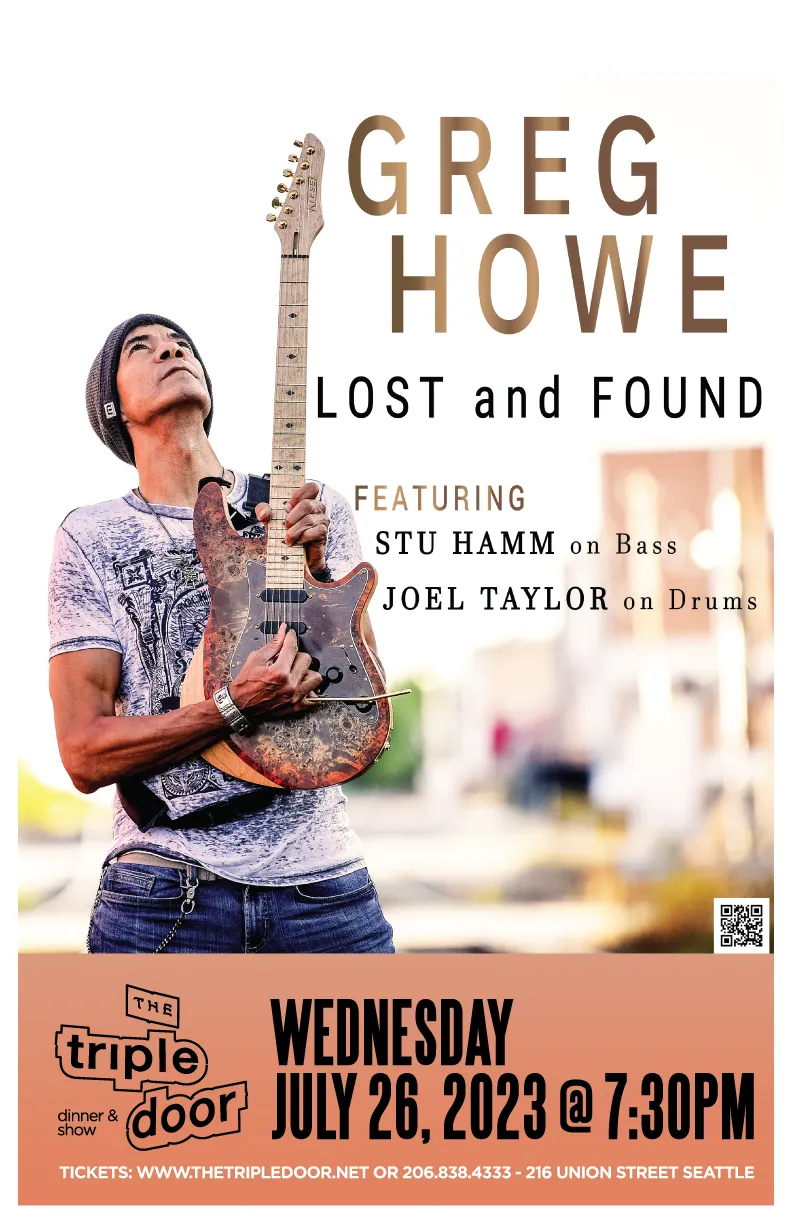 Seattle fans were in attendance to worship at the church of virtuosic shred. Big sound from all three, guitarist Greg Howe, bassist Stu Hamm (Steve Vai, Joe Satriani) and drummer Joel Taylor (Al DiMeola, Allan Holdsworth). All three exploded with chops galore - 16th notes were in effect. Like bebop but amplified. Very amplified. Maybe too amplified as the bass rumbled the seats and floors of the venue. Not used to the Triple Door at that kind of volume. But this music wants to be loud.
All the players got chances for unaccompanied solos – Howe and Hamm left the stage so Taylor could do his aria. Same with the other two. Howe's aria quite intricate using some crazy technique to create a complex pedal on top of the melody played in the bass register. Hamm also with a cool aria that was more ballad-like.
When playing together, the sound was mighty. They played mostly Howe tunes, ranging from his very first composition to tracks from his most recent record. Also played an Allan Holdsworth tune, pretty sure it was "City Nights." All the tunes followed the standard practice of head, solos, head format, each player going into their bag to showcase mastery.
Funny how once a genre is established, it never goes away, neither the players nor the fans. Acolytes of the shred will always endure, just as the acolytes of any musical form. Something great about that.
Opener Sammy Boller evidence of that, younger generation shredder with mad two-handed tapping skills. Too bad his band wasn't with him; the backing track he used felt kinda empty.
These guys are on tour for the rest of the summer; if you are said acolyte, you should go!